About Your Visit
We know that going to the dentist is usually not the high point of your day, but we are committed to making your visit as easy and reassuring as possible. Let us know if you have comments, questions or suggestions.
Before Your First Visit
You can download our registration forms and bring them to your first visit. Also bring your insurance card or information.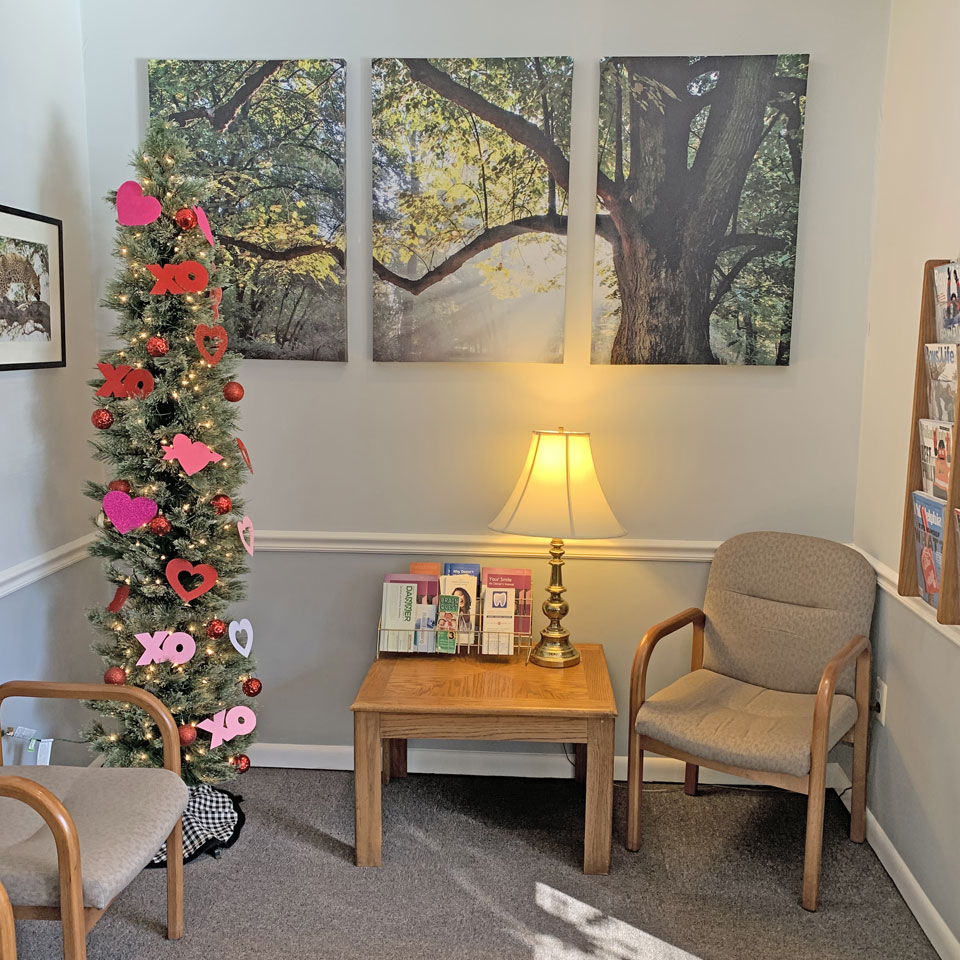 Creating a Comfortable Visit
Some Things You See, Some You Don't
Caring for the oral and general health of our patients involves much more than cleaning and repairing teeth. Our staff goes to great lengths to insure that each patient has a comfortable and efficient visit provided in a clean and safe environment.
Look around during your next visit to the office and see how many things you can notice, such as:
 Review of your health history
 Disposable instruments, supplies, covers (up to 24 single use items per patient)
 Masks and gloves
 Eye protection for our patients
 Headphone radio player available
 Barrier free access for disabled patients
 A commitment to minimize waiting time

And behind the scenes, many things that you don't see:
 Planning for your visit before you arrive
 Consultations with physicians and specialists
 Sterilization of instruments and handpieces
 Room and surface disinfection
 Preparation of materials and equipment


Much more than "Just a check-up"!
There are many important components of our regular dental exams:
 Cleaning and stain removal
 Monitor the health of your gums
 Oral cancer exam
 Check for decay, broken or leaking fillings
 Check for loose or shifting teeth
 Review your general health and medications
 Evaluate cosmetic issues
 Evaluate chewing and joint function
 Provide dental supplies and instruction
 Answer all your dental questions
 Provide a written Dental Exam Report

Remember: Regular visits are an essential part of maintaining a healthy mouth and a beautiful smile!